Experienced, Caring Professionals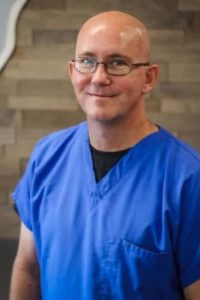 Dr. McHale grew up in NE Minneapolis and knew he wanted to become a veterinarian at a young age. He attended the University of Minnesota and earned a Bachelor of Science degree in Veterinary Sciences, then graduated from the University of Minnesota's College of Veterinary Medicine with his Doctor of Veterinary Medicine degree in 1999. Since that time, he has been caring for pets and their families in the northern suburbs of the Twin Cities.
Dr. McHale strives to make his veterinary hospital a calm, welcome, and comforting environment for you and your pet.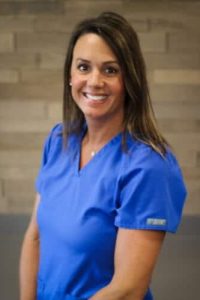 Katie grew up in St. Paul, MN and attended the University of Minnesota and graduated with a Bachelor degree in Family Social Science. In 2002, she and Dr. McHale married and moved to the northern suburbs where they have been raising their three girls.

Katie spent many years raising her family and volunteering at the local schools, and prior to opening McHale Animal Hospital, Katie worked for several years as a Special Education Para in her local elementary school. She has a background in Human Resources and office management. She is proud to be a part of McHale Animal Hospital.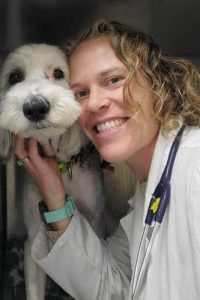 Dr. Fee grew up on a hobby farm in Scandia, Minnesota. She studied at Saint Olaf College and obtained a Bachelor of Arts degree before attending veterinary school at University of Minnesota and earning her Doctor of Veterinary Medicine in 2008. She then did a rotating medical and surgical internship at Auburn University in 2009 (WAR EAGLE!).

Dr. Fee joined McHale Animal Hospital in April 2023 after over 13 years of general practice experience. She has a strong interest in internal medicine and client education.

Dr. Fee enjoys anything outdoors, golfing, boating, travel, watching any sport her children are playing, and Minnesota Vikings football. Most of her time outside of work is spent with her husband, two children, and fur-babies.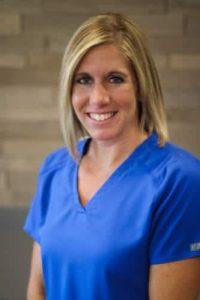 Kim J.
Certified Veterinary Technician
Kim J. graduated as a CVT from Argosy in 2005. She is married and raising two beautiful girls. Kim has two Boston Terrier boys, Winston and Elias. In her spare time, she enjoys being outdoors and going to their cabin with her family.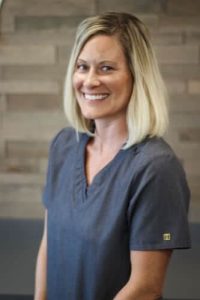 Beth K.
Certified Veterinary Technician
Beth graduated from the Medical Institute of Minnesota in 1999. She currently resides in Blaine with her husband and two children. She has two pugs, a bearded dragon, and an ever changing amount of cats! Beth loves being outdoors and spending time with her family.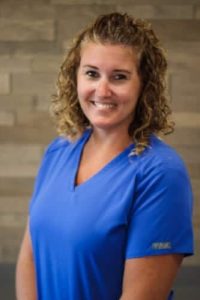 Heather K.
Certified Veterinary Technician
Heather K. graduated from Minnesota School of Business in 2005. She loves spending time with her family. They enjoy movie nights, gardening, and soaking up the sun. She has three kids, Olivia, Parker, and Savanna. She is married to Matt. She has one dog, named Charlotte, and one cat, names Tiger.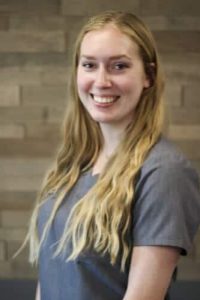 Grace C.
Veterinary Assistant
Grace grew up in Rosemount, MN and graduated from Rosemount High School in 2017. She is currently going to school at the University of Minnesota, finishing a B.S. in Animal Science, with an emphasis in Pre-Veterinary Medicine. Grace currently resides in the Twin Cities with her dog Sonny and two cats Floyd and Henry.  She is passionate about providing the best quality care for animals, and is excited to be a part of the McHale Animal Hospital team!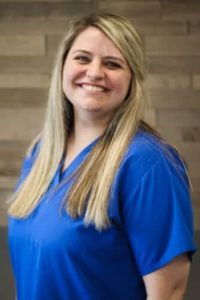 Megan P.
Veterinary Assistant
Megan grew up and is currently living in Blaine, MN. She has been a Veterinary Assistant for 15 years. She is married to Chad and has two children; Isaac and Claire. Megan has two Standard Poodles, Violet and Luke. In her free time she enjoys spending time with her family.